Without water, even the most exquisite landscape, one that is flawlessly designed and expertly planted, will fail to thrive. Every tree, shrub, flower and blade of grass requires a regular supply of water.
Having your yard professionally landscaped is an investment. Once your landscaping is complete, opting to rely on Mother Nature, a couple of sprinklers, and a garden hose would be a classic case of "penny wise and pound foolish."
Not only are sprinklers and hoses messy and tough to handle, they are also inefficient at delivering the proper amount of moisture that each individual plant requires. Water too little and your plantings and grass will droop and get brown. Water too much and you'll end up with mold and fungus issues.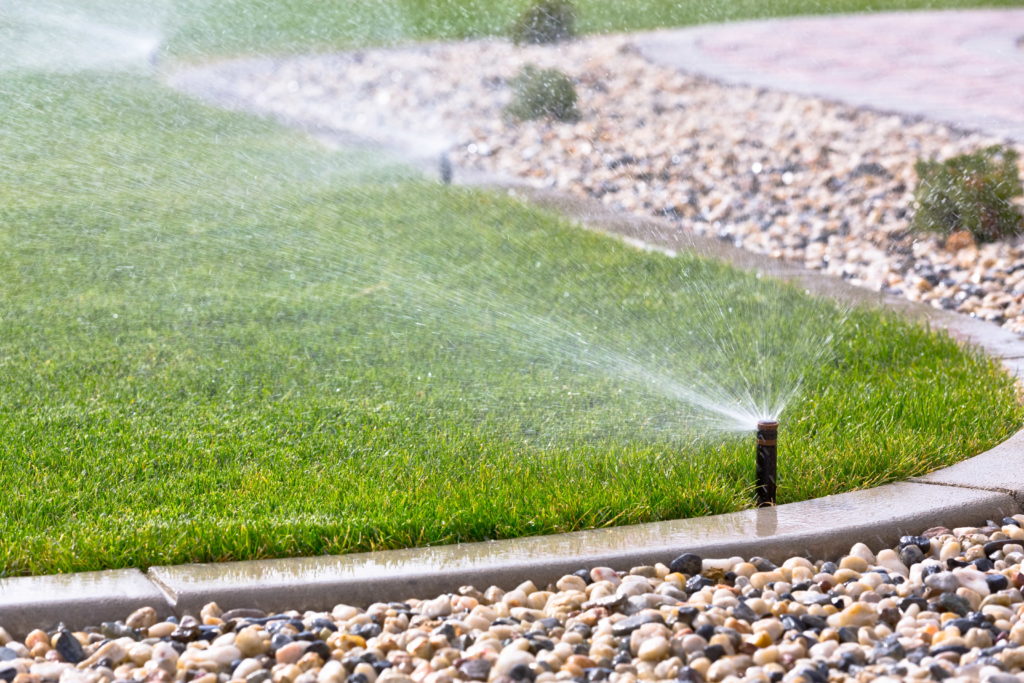 With 30-plus of years of experience as Cape Cod landscapers, we have an unmatched ability to design and install an in-ground irrigation system that meets the specific needs of your plantings at your home.
When designing a lawn sprinkler system and garden sprinkler system, we consider the types of plantings you have, their respective sun exposure, and even your home's proximity to the ocean. This careful planning ensures that the correct amount of water is consistently delivered at the correct time of day throughout your property.
Please contact us with any questions or if you would like more information.